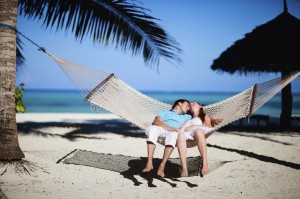 Horny goat weed is the (nearly) literal translation of the Chinese name – Yin Yang Huo – for this extraordinary herb, which has been in use in Chinese medicine for hundreds of years. This little plant has a number of aliases. Its botanical name is Epimedium sagitratum, but it is more commonly referred to as simply epimedium, and it is also known as rowdy lamb herb, barrenwort, bishop's hat, fairy wings or randy beef grass. Its main use has been as an aphrodisiac since discovery. In fact, according to Chinese folklore, horny goat weed's unique properties came to light when a herder observed his flock of goats becoming more frisky than usual after munching on the herb.
Vitalitas natural male enhancement pills have incorporated horny goat weed into the iIngredients of the Vitalitas formula to help provide that one essential element many men are missing their lives. As we get busy and stressed, we lose enthusiasm for the things we enjoy, and so the minds behind Vitalitas decided to bring some of that passion back.
Improve Sexual Performance With Vitalitas
Well-known and often utilized for its aphrodisiac properties and ability to combat fatigue since its detection, horny goat weed works by arousing sensory perception. With this stimulation comes an increase in sexual desire and energy. In short, things look, feel, smell and taste better than usual, which leads to a lot more enjoyment overall. Vitality can improve sexual performance and bodily health completely naturally.
Horny goat weed has a number of active substances including Icariin, which works in the much the same way as Viagra by inhibiting PDE-5s. PDE-5s are naturally occurring enzymes that metabolize nitric oxide. By inhibiting the production of PDE-5, nitric oxide levels increase, which relaxes smooth muscles and allows for more blood flow to the penis. It has a similar effect in women in allowing more blood flow to the clitoris. The result is longer-lasting erections and increased pleasure for both.
Extra Health Benefits of Horney Goat Weed
One of the main physiological effects of horny goat weed is its assistance in the dilation of blood vessels, which improves blood flow and lowers blood pressure. The extra blood – hence extra oxygen – to the brain also enhances the nervous system. According to Chinese wisdom, this has the affect of releasing the body from weariness and increasing energy levels.
The benefits of horny goat weed range from relieving fatigue to treating joint pain. It has been proven effective in easing knee and back discomfort and numbness, and can improve the immune and endocrine systems. It is also known to carry anti-aging properties!
For those with heart disease in the family, horny goat weed can be used as a preventative measure against coronary heart disease. Active ingredients work on the smooth muscle tissues of the body, such as those that surround the heart and lungs, allowing for better breathing and circulation. Horny goat weed is often employed to treat hypertension and bronchitis.
Horny weed has also been shown to:
Improve memory
Fight against osteoporosis
Inhibit blood clots and fat deposits
Ease the symptoms of arthritis
No drug interactions have been reported with horny goat weed.
Horny goat weed is just one of the ingredients in the Vitalitas Formula. It works in conjunction with other carefully selected natural herbs and super foods to increase strength, concentration and motivation, improve stamina and sexual energy and even treat the symptoms of Erectile Dysfunction (ED). Improve sexual performance with Vitalitas all-natural male enhancement pills.
Take the Vitalitas Challenge. Purchase online and save!

Social Share