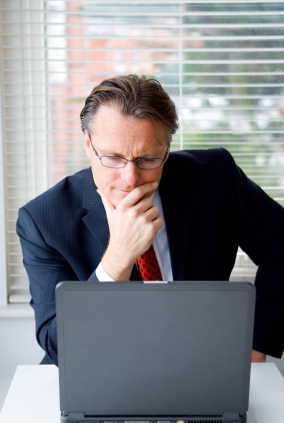 The all-natural ingredients in Vitalitas natural male enhancement products are well-known to improve overall health and sexual fitness. Some of their lesser-known attributes, though, are just as valuable to everyday life. Vitalitas can also boost your mental clarity and ability to concentrate. In fact, three components of Vitalitas: Red Ginseng, Horny Goat Weed and Maca are well-known in other cultures to improve memory and attention.
Red Ginseng – Already popular for its health benefits, Red Ginseng is often prescribed to treat age-related complaints such as short-term memory loss and sexual dysfunction in China.
Horny Goat Weed – Goat herders in ancient China noticed their animals became more sexually active after grazing on what they later called Horny Goat Weed,  a plant that contains Icariin. Transient Global Amnesia and hearing loss are side-effects that can accompany drug treatment for erectile dysfunction, and research on the effects of Icariin suggest it can be an effective alternative for treating ED.
Maca – The power of Maca (pronounced mah-cah) as an aphrodisiac and its ability to increase stamina is ancient knowledge in South America, and in recent double-blind clinical trials of men with erectile dysfunction, men treated with Maca experienced significant improvement in both physical and social performance. Other research shows that Maca increases learning and memory in mammals.
There are other natural ways to improve memory and concentration, as well. You can naturally improve your cognitive abilities through some simple lifestyle changes, such as practicing memory-training techniques and by learning something new. Accompany the following techniques with Vitalitas and slow the process of age-related memory loss.
The Method of Loci to Improve Memory
In Latin, the word locus means place (plural loci) and the Method of Loci is a practice first used in ancient Greece by the poet Simonides, who used the location of people seated at a banquet to remember their names. To practice the Method of Loci, information you need to remember is "piggybacked" on top of information that's nearly impossible for you to forget, such as locations or landmarks around where you live or work.
A type of memory by association, the method takes practice, but is surprisingly easy to learn.
What We Know About Age-Related Memory Loss
Scientists once thought that when brain cells died they never regenerated, but recent research suggests this is not the case.
As long as we build new connections between brain cells, new cells will grow. Research shows that people who complete just ten hours of problem-solving and/or learning activities per week had the memory and cognitive abilities equivalent to those up to 14 years younger, compared to those who did not participate in the activities.
It's important to solve problems you are not familiar with, and do things that challenge you and are out of your normal comfort zone.
Playing Stimulating and Challenging Games
Researchers at University of Dublin Trinity College, found that providing our brains new and challenging information aids in building connections between brain cells and improves cognitive function.
Challenging and mind-stimulating games include:
Bridge (you must retain in memory which person holds specific cards)
Chess (forces thinking ahead strategically)
Crosswords (challenges you to learn new vocabulary)
Sudoku (requires complex reasoning)
Natural Male Enhancement: Exercise for Better Concentration and Memory
If you don't exercise regularly, plaque can build up in your arteries, and your blood vessels can lose their ability to deliver oxygen and nutrients. Your brain needs nutrients and oxygen to function properly, and plaque buildup in arteries leads to heart attacks. Brains also depend on a constant uptake of oxygen and nutrients from the blood, and when they don't arrive, our brains don't function properly. With regular exercise you'll have better oxygen delivery, and your ability to focus on important tasks and remember important information will improve.
Research shows that the more active you are, the better your cognitive performance will be!
Vitalitas Natural Male Enhancement: Improve Overall Health and Sexual Performance
The all-natural ingredients in Vitalitas natural male enhancement products are combined in quantities chosen through careful research to improve sexual performance, memory and concentration. Vitalitas's all-natural ingredients, including Red Ginseng, Horny Goat Weed and Maca work together to help you perform better in everything you do.

Social Share