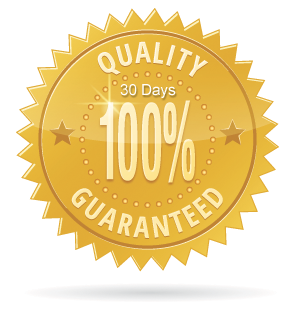 We at All Natural Energy guarantee that, if used regularly, Vitality will improve your sexual health, physical strength and concentration. We are so sure that Vitality is the best natural male enhancement pill available on the market, if you are not satisfied with Vitality's performance we will refund you 100 per cent of the purchase price (excluding shipping and handling).
We ask that you try the recommended dosage of Vitality for a minimum of 30 days. If you are not pleased with the results, simply return your unused portion (if any) in the original container(s) within 45 days of receiving your order. If you do not have any enhancement pills left over, the empty bottle will suffice.
Only items purchased on our website may be returned for a refund.
Items purchased from Vitality dealers must be taken back to their original point of purchase.
We will be unable to accept returns received after 45 days from the date of receipt has elapsed.

Take advantage of our 3- and 6-month online order savings. Try Vitality risk free…it's guaranteed!